However good they say it is. Bad luck scripties, they say it's crap!
The book certainly is. I have seen neither (any? there might be scads of them) film.
The Grauniad says
"The big-name cast includes everyone from Johnny Depp to Judi Dench, but this snowbound Agatha Christie adaptation is a dusty, old-fashioned dud" and "The word 'sheer' is missing from the title".
The TOMATOMETER gives it 67%, Anna Smith in Time Out gave it 3/5, David Jenkins in Little White Lies gave it 3/5.
The Times gave it 2/5 and said it "lurches wildly between respectful adaptation and clueless remake." The London Evening Standard gives it 2/5 and the comment "The major mystery isn't the killer's identity. It is what possible point anyone imagined there could be to remaking Murder on the Orient Express …"
The Express and the Mail on Sunday each gave it 4/5, though… as did the Observer.
I'm a huge Christie fan but that one is a real dud. I remember a really bad film of it - but then it was inevitable really. Silk purses and sow's ear and all that?
I think there has been more than one bad film of it, Marjorie. The present reviews mention at least two others, in fact, and that's off the top of my head.
The 1974 film, a 2001 TV adaptation, a 2010 TV adaptation as part of the Poirot series, and a 2015 Japanese TV version.
I don't want to ban all remakes, because the 1941 Maltese Falcon is better than the 1931 (though the 1931 has quite a bit to offer!), but greater restraint would seem like a good idea.
Well I & the Surprising one are booked to see it on Thursdsy evening. I'll let you know.
I wasn't expecting cinematic revelation, just a good bit of nonsense … it seems I've pitched it right.
Keep your expectations low and you can only be pleasantly surprised. Hopefully.
They have made a film called Peter Rabbit.
I can't off-hand think of any excuse for it whatever.
The review I read says: "no book may be allowed to survive untarnished. This pile of crap was made. Deliberately. By actual people."
You look at the trailer at your own risk, and I will not provide mind-bleach because You Have Been Warned.
Feckadoodledoo. Likewise, urrrk.
Well, I hope Lexi and Roy enjoyed it, that's all.
How charitable. I don't. And I hope the wretched woman choked on her stinking popcorn, to boot.
It does stink rather, doesn't it. Popcorn in general, I mean. I see no reason to think that Lexi's was an exception.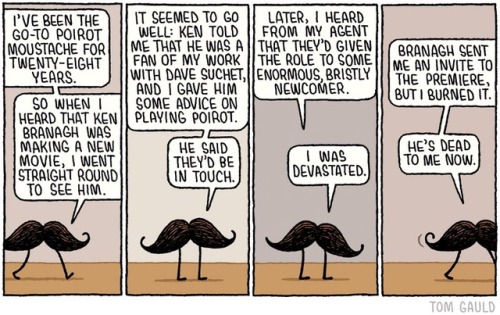 That is strangely disturbing, Hedgers, in a Gorey sort of way.
Unforgivable. They have besmirched the memory of my great theatrical triumph. I Was That Rabbit.
OK, so it was in Infants' Class 1, nearly fifty years ago, but it was the title rôle…
Are there photies?
< rubs hands in a blackmailing class of fashion >
joe was the dote in the wee blue coat
With a puff upon his bum
And long plush ears…
there could be other verses
I was Rabbit in Winnie-the-Pooh discovers the North Pole, also at primary school.