I saw one in a gallery for sale at 10 000 pounds twenty odd years ago
It was a huge 12' by 8' canvas of two tiny figures on a beach at low tide with gulls wheeling around and landing on the wet sand
I would have sold my soul for that picture
It sold to a private buyer
Do etchings count? Miss Janie and I were blown away by the Rembrandt exhibition in Ottawa at the moment, more so than the paintings. The etchings are unbelievably tiny, much small than the picture I took. I can see more details in my photo than my eye was able to absorb at the time.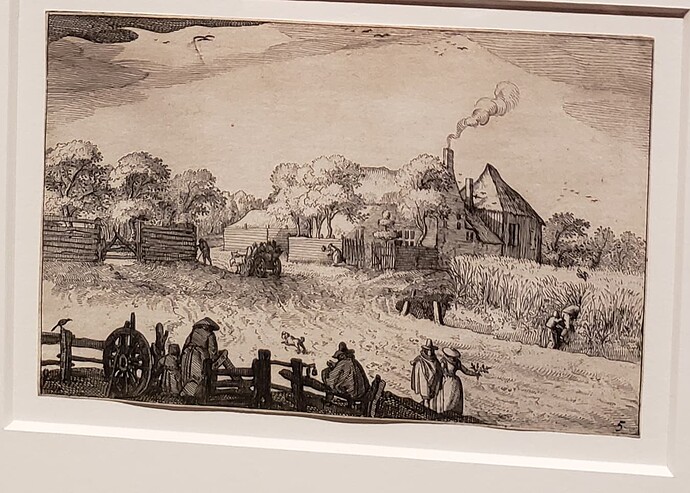 I think that everything/anything counts if it has an effect on you, Janie
Carinthia.xx
Ta, Carinthia. Sorry it's crooked. Not Rembrandt's fault, nor our National Gallery's.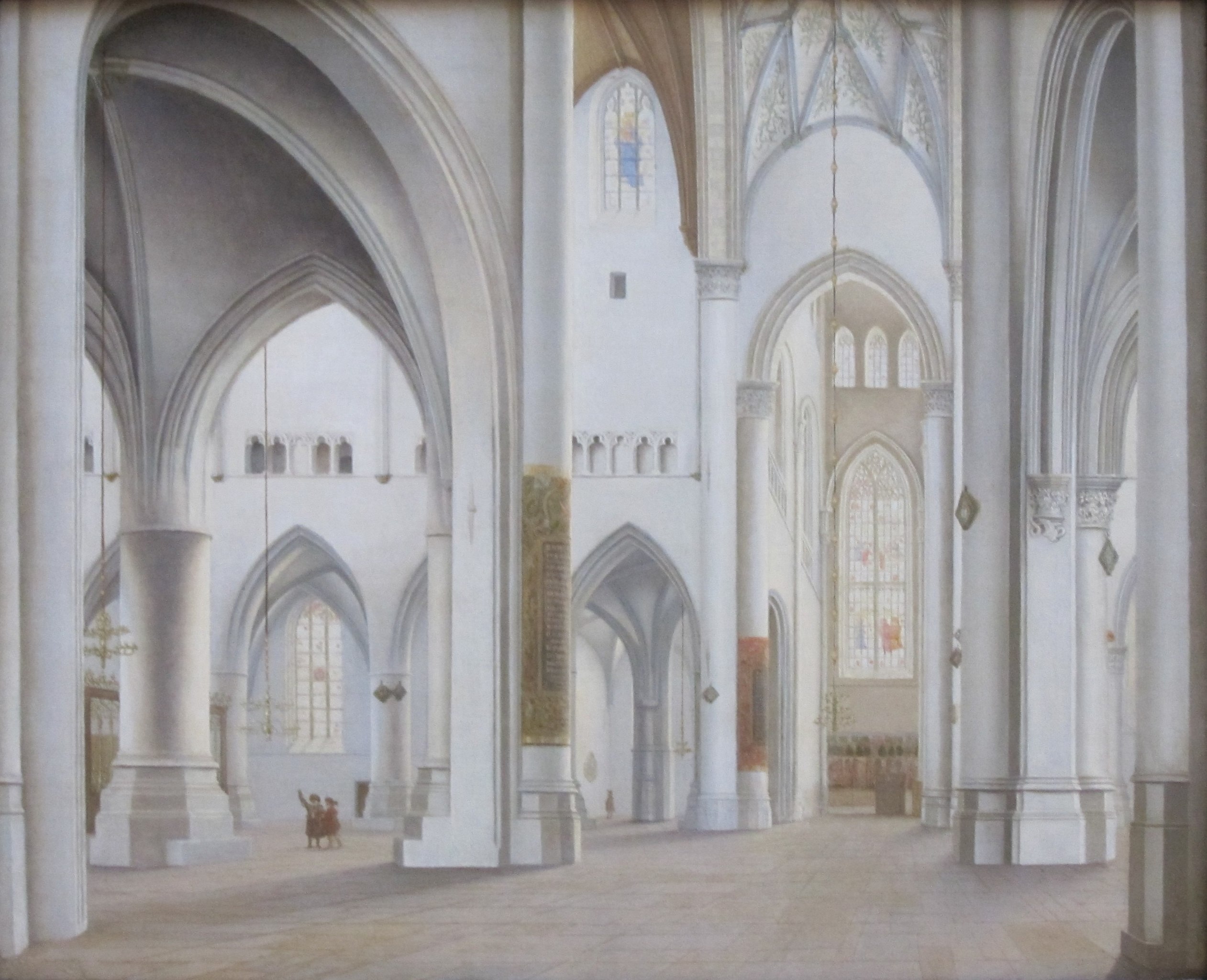 tends to make me want to weep, for some reason.
Actually, I'm a sucker for aspiring church interiors, on the whole.
New to me, and wonderful. Thank you.
The quality of the light is fabulous, Fishy
Carinthia. xx