Oh, that's priceless, Marjorie, I want one!
Brilliant.
I like that, despite instruction, it appears to have been "removed from Nelson's Wine Bar". Bravo.
Bought from Archers Addicts

unfortunately Nexus camera isn't very wonderful. I'll check out the rest of the memorabilia as tidying goes on

One of Simon Drew's, IIRC? I think there was Underneath The Archers, too - set in The Bull
Yes,Simon Drew. I've got an Underneath the Archers mug, but that's been packed.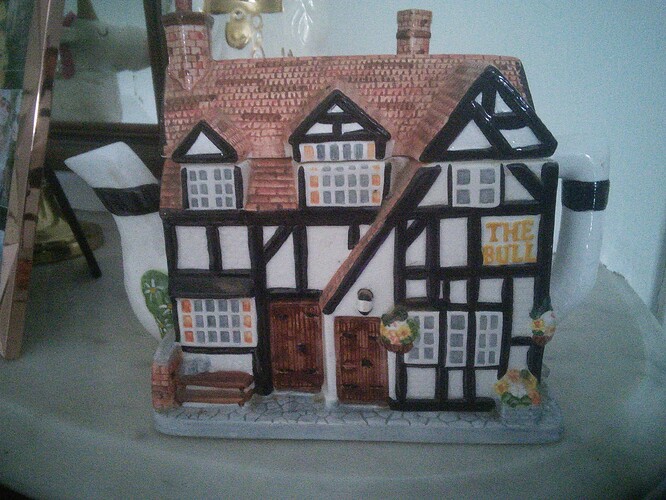 The Bull teapot!
And another teatowel. Large images from top
Eddie's Tess. Home Farm deer
Neil's Old Spots. Bridge Farm Holsteins
Lolo's Gloucester (Ellie Mae?). Lizzie's Scots Dumpy. Brookfield Middle White
Lolo's Cotswold Sheep. Lynda's Anglo Nubians. William's Meg
Someone's been digging in Julia's grave. I wonder why?